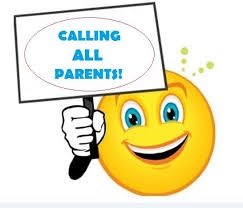 On October 8th we are hosting a double event at the school:
•
The Annual Board Presentation to the Parents on the financial state of the school will be held from 6 to 7pm in the library
•
A workshop on how secondary parents can use our FOCUS student information system and Google Classroom to support their child's learning. Bring your child along and have them bring a laptop! 7 to 7:45, in the library
We'll be glad to see you.
______________________________________________________________
PTO Call for Volunteers for Halloween
Dear PTO parents,
Halloween is coming up!! Not only is this a great party for the children, it is also a big fundraiser for the PTO. We expect 600 people or more.
We need all the help we can get to organize this big event. And of course we first turn to the parents who are active PTO members.
To be extra effective, we want to work in four teams. We have a chair for each team but we need your help!
1.
Team Trick and Treats
. We need 2 or 3 parents to help. This team will coordinate the Trick or Treat in school and outside too. This team is in charge of the decorations for the Trick or Treat places, and takes care of the candy of course. It has to be exciting for the children. So if you like candy, decorating and dressing up, join this team!
2.
Team Games
. We need 2 or 3 parents to organize the games. We have lots of good ideas from last year. High School grade 10 will help and organize some of those games under the supervision of the experienced 11th graders. But we need parents to help too. So if you like games and Halloween, join this team!
3.
Team Food and Beverage.
We need 2 parents to help plan and organize all the finger-food and drinks for Halloween. This team is about planning and buying. On the evening of Halloween they will get extra volunteers to help them serve and sell food. If you want to have influence on what there is to eat or drink, join this team!!
4.
Team Logistics
. We need 2 parents for this team. Logistics concerns all other things to help organize Halloween. Think of music, smoke machine, tickets, advertising, posters, the costume sale and what else comes to mind. So if you are an organizer, join this team!!
Send your name and phone number and the team you would like to join to wilmablommail@gmail.com and lend us a hand!!